Drug Screening Kits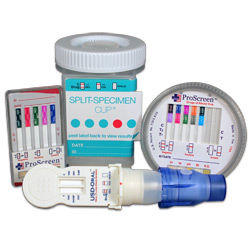 Lifeloc is committed to help identify and deter both alcohol and drug abuse wherever it occurs. With the addition of a full line of Drug of Abuse products, Lifeloc now has a drug testing solution that will satisfy the needs of every market.
Our robust product offering contains both urine and oral fluid testing products including collection cups, onsite, instant drug of abuse cups, dip cards, adulteration strips, multi panel saliva testers and a vast array of supplies. All of our drug screening products represent the high quality, ease of use and accuracy that you have come to expect with Lifeloc. Our friendly and knowledgeable staff is ready to assist you with any questions you may have.
Lifeloc is now your one stop shop for all of your alcohol and drug testing needs.